Hypnosis Perth Scotland
clients from
Dundee, Angus, Perthshire (Tayside), Fife & Kinross. Falkirk, Stirling, Aberdeen, Edinburgh, Glasgow.
Hypnotherapy Training Scotland
Blog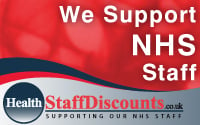 Copyright © by John Moonie. All Rights Reserved.
Hypnotherapy Training Scotland. Hypnosis Training Scotland. Hypnotherapy Course Scotland. Hypnosis Course Scotland. Hypnotherapy Course Dundee. Hypnosis Course Dundee. Hypnotherapy Course Fife. Hypnosis Course Fife. Hypnotherapy Course Perth. Hypnosis Course Perth. Hypnotherapy Course Falkirk. Hypnosis Course Falkirk. Hypnotherapy Training Stirling. Hypnosis Training Stirling. Diploma course in clinical and analytical hypnotherapy.
>>>
The role of supervisor is to support and enable the graduate hypnotherapist to learn from their work in order that they may give better quality service to their clients. Clearly this involves a number of tasks but for example might include ensuring that the needs of the client are being met, monitoring the dynamic between the therapist and client to maximise the therapeutic effectiveness of the relationship and checking that the work is based on sound theoretical and ethical practice.
Choosing a hypnotherapy supervisor
As a general rule of thumb, the less experience the therapist has, the more experience the supervisor should have. Supervisors need to be sufficiently experienced and qualified in similar areas of therapy to the supervised.
It's also preferable for the supervisor to have had training in the supervision process and some hypnotherapy organisations will only recognise supervisors who meet their criteria in this respect. Finally, choose a supervisor who you like, feel you can learn from and trust!
For the first 6 months after you graduate from the Dip. AH course HypnoPerth will do the supervision role free of charge. Following this you may elect to seek supervision from another suitably qualified person or request us to continue.
Supervision for Graduate Hypnotherapists
Supervision is a mandatory requirement for membership of the major hypnotherapy organisations and is generally regarded as essential to the provision of effective therapy. For those new to the concept however, there is often confusion as to exactly what supervision is and why it is so important to good practice.
What is supervision?
Supervision is a structured support system that encourages new therapist competence by providing an opportunity for feedback, appraisal and growth in a safe and confidential environment. It has a different dynamic to that of friend, colleague, business associate, coach, therapist, trainer, mentor or advisor although at times there will be elements of all of these relationships.
Why is supervision so important to good practice?
Therapy is a very rewarding but also very demanding occupation. In setting out to work with problems, it can be no surprise that there are problems!
New and experienced therapists alike can get too involved or be confused about what is happening with a particular client, overlook an important aspect of the work or have doubts about their ability to be effective in certain situations. There may be moral, ethical or legal implications to consider. It can sometimes be difficult, if not impossible to be objective about your own practice and the opportunity to discuss it in confidence with a suitable person is invaluable.
>>>