Hypnosis Perth Scotland
clients from
Dundee, Angus, Perthshire (Tayside), Fife & Kinross. Falkirk, Stirling, Aberdeen, Edinburgh, Glasgow.
Hypnotherapy Training Scotland
Blog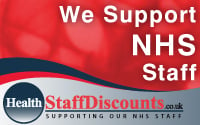 Copyright © by John Moonie. All Rights Reserved.
Dip. AH Course Enrolment Form
Hypnotherapy Training Scotland. Hypnosis Training Scotland. Hypnotherapy Course Scotland. Hypnosis Course Scotland. Hypnotherapy Course Dundee. Hypnosis Course Dundee. Hypnotherapy Course Fife. Hypnosis Course Fife. Hypnotherapy Course Perth. Hypnosis Course Perth. Hypnotherapy Course Falkirk. Hypnosis Course Falkirk. Hypnotherapy Training Stirling. Hypnosis Training Stirling. Diploma course in clinical and analytical hypnotherapy. Hypnotherapy Training Scotland Enrolment Form. Online Enrolment Form.
Terms and Conditions
1. The course will proceed with a minimum of 2 fully-paid students and a suitable finally booked venue is secured if it is not my practice address.
2. A full refund of the enrolment fee or full course fee (if paid) will be given in the event that the course does not proceed for any reason, or you are not accepted for the course, or if I am unable to present the course at all due to unforeseen circumstances.
A partial refund will be made if I am unable to present some part(s) of the course - in this event a pro-rata refund will be made by cheque to your name at the address above on clearance of your own cheque or other payment.All reasonable efforts will then be made to deliver the remainder of the course as soon as practicable.
3. Once the course is confirmed as proceeding and cheques have been cashed there will be no other circumstances other than mentioned in point 3. where refunds will be considered. E.g. Students departing prior to completion on their own decision.
4. You should consider taking out your own insurance against your inability to attend or complete the course e.g. through illness or other unforeseen but insurable circumstances.
5. The course director reserves the right to refuse entry to any unsuitable candidates for the course.
6. I agree to abide fully by the terms and conditions of this course application by pressing the 'Submit' button above.